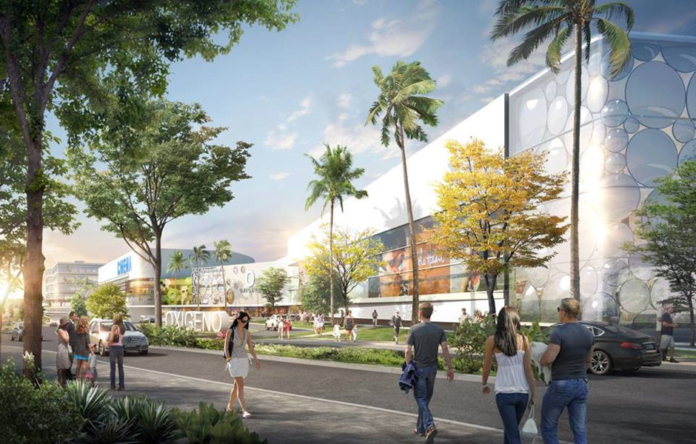 A public-private partnership led by the multinational company Cuestamoras aims to make the urban areas of Heredia, Costa Rica greener, and more livable for residents, with a big reforestation effort.
The Costa Rican National Institute of Biodiversity (INBio), with headquarters in Santo Domingo de Heredia, has determined that the city of Heredia has the least amount of green space per inhabitant.
The reforestation project will involve planting 20,000 trees by the Municipality of Heredia , the largest such effort in Costa Rican history, said a spokesperson for Custamoras, which has a major infrastructure project underway in Heredia.
The "human playground" project, called Oxigeno, includes residential, commercial and green spaces. The joint reforestation effort will focus on the area near the Oxigeno (Oxygen) site, with a focus on rivers passing through the area that are at high-risk for erosion and flooding.
The trees have already been growing, so that they will already be at least 2 meters tall at the time they are planted, said event organizers. The Heredia reforestation is four times the current La Sabana reforestation effort which is replacing non-native, non-florins tree species with native flowering trees that attract birds and other animal species.
Because green space is a necessary component for healthy living, the World Health Organization (WHO) has set a parameter of 9.2 square meters of natural area per inhabitant. Heredia's urban area has less than 2 square meters of green per inhabitant, less than the densely cosmopolitan Manhattan, New York.
Cuestamoras Manager of Corporate Affairs and Sustainability Stephanie McCloud, said the company is committed to aligning its operations to the United Nations' sustainable development goals.
Oxygen will be the first such human playground to open in the country, to provide a space that will combine entertainment, shopping, gastronomy, entertainment, nightlife and nature.
Heredia Mayor Jose Manuel Ulate said he hoped the project would breathe new life into the urban center.
Nota tomada de Tico Times